History.
Gulf Vangent Holding OÜ 
registration nbr.10576072
VAT number EE100634282
Kännuküla Tee  9
Porkuni , Tapa vald 46001
Lääne Virumaa
Estonia.
Tel +372 5048209
Tel Nederland +31 642736941
Skype: maartenvangent
mailto:mh.vangent@gmail.com
My current location:lat/long= 59.188099,26.205088
Google Maps: http://maps.google.com/maps?q=59.188099,26.205088
web site     www.vangentholding.com
e mail: gulfvangentholding@gmail.com
Maarten Herman van Gent, born at Rotterdam in the Netherlands on March 22, 1947,
visited  Tallinn  Estonia in May 1987 to play with his team Hellas Gent   in a  basketball tournament..
At that time he was the professional  coach of the that Belgian  basketball team .
The team won the Tallinn tournament .

From 1991 his  USA company  Globe Sports Management Inc. was  representing Tiit Sokk and Aivar Kuusmaa, two Estonian basketball players, to contract to play for the Greek team – Panathinaikos in Athens,
which became the European champions in the first season 1993-1994.
In 1992  Maarten established his first company in Estonia named Vangent AS.
He bought, through this company, his first real estate at Sõpruse Pst, 222. at Tallinn in 1992.
In 1994 he bought  Seirus AS , a company  importing and exporting  from and to Holland.
In 1999 he created  Gulf Vangent Holding OÜ to control these activities.
Gulf Vangent Holding is now in real estate, import, export and representing foreign companies in Estonia.
In 2001 he established  Gulf Oil Estonia AS and sold this company to Gulf Oil Netherlands in 2007.
In 2006 he established Global Oil Trading OU and bought through this company  the JNC biodiesel factory in Halle in Germany.
In 2007 he established MMS Invest OU Buying land and building houses and setting up a deer farm.
In 2012 he sold this company to Dutch investors.
In 2011 he established Walkerbay Estonia OU selling sailing boats and speed boats from the USA.
In 2014 he established Airinvest Estonia OU.
Also from 1996 until 1998 Maarten was coaching the national basketball team of Estonia and the club team of Kalev Tallinn,which won the Estonian championship in 1998.
From 2002 until 2004 Maarten was the coach of national men basketball team of the Netherlands, while living in Estonia.
He coached for 3 months his old team AMVJ in Rotterdam in 2009 after they fired their American coach to finish the season.
In 2010 he coached Den Bosch in the Netherlands to replace an American coach for a few weeks.
From 2001 until 2005, Maarten worked as a coach and manager in his spare time with the team Ehitustooriist.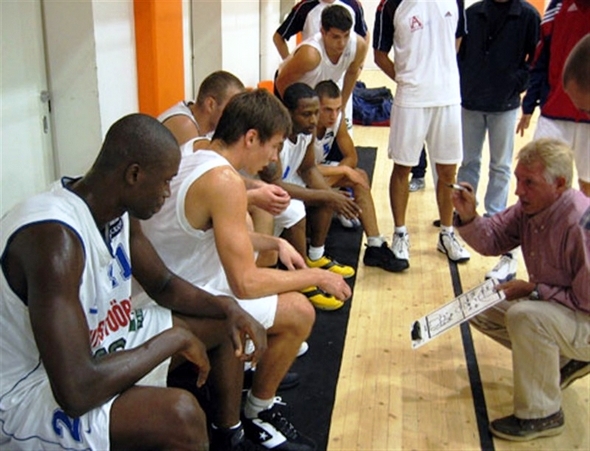 This team won the championship of Estonia in 2005.
The same team is named BC Kalev Cramo nowadays .
Maarten worked as a licensed FIBA agent for Globe Sports management Inc.